Double and king sizes sofa beds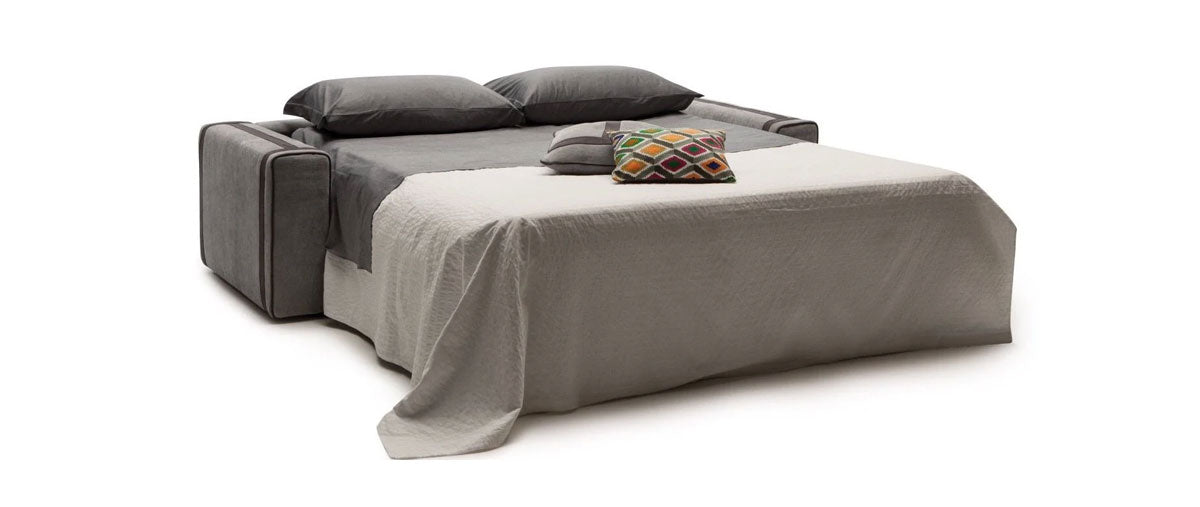 Luxury double sofa beds that comfortably sleep 2 people.
The models listed can be made as intermediate, double, king-size or even super king size sofa beds, most of them can also be made as single chair beds.
Selection of sofa beds where both the sofas and beds are designed and built to be used everyday, perfect to use as your main bed, guest, or kids bedrooms where space might be needed.
Our sofa beds are equipped with easy opening systems that allow you to convert a normal sofa into a real everyday bed without the need of removing any of the seat or back cushions. They are available with springs, pocket springs, performance foam and other mattresses.
The bed can always be ready-made up with sheets and a lightweight cover and the pillows can be stored in the built- in pillow storage located in the backrest. Our Comfy collection is the complete resource for any sofa bed needs.
Most of our sofa beds are delivered in sections for easy access.
Double and king sizes sofa beds