Clei Living Collection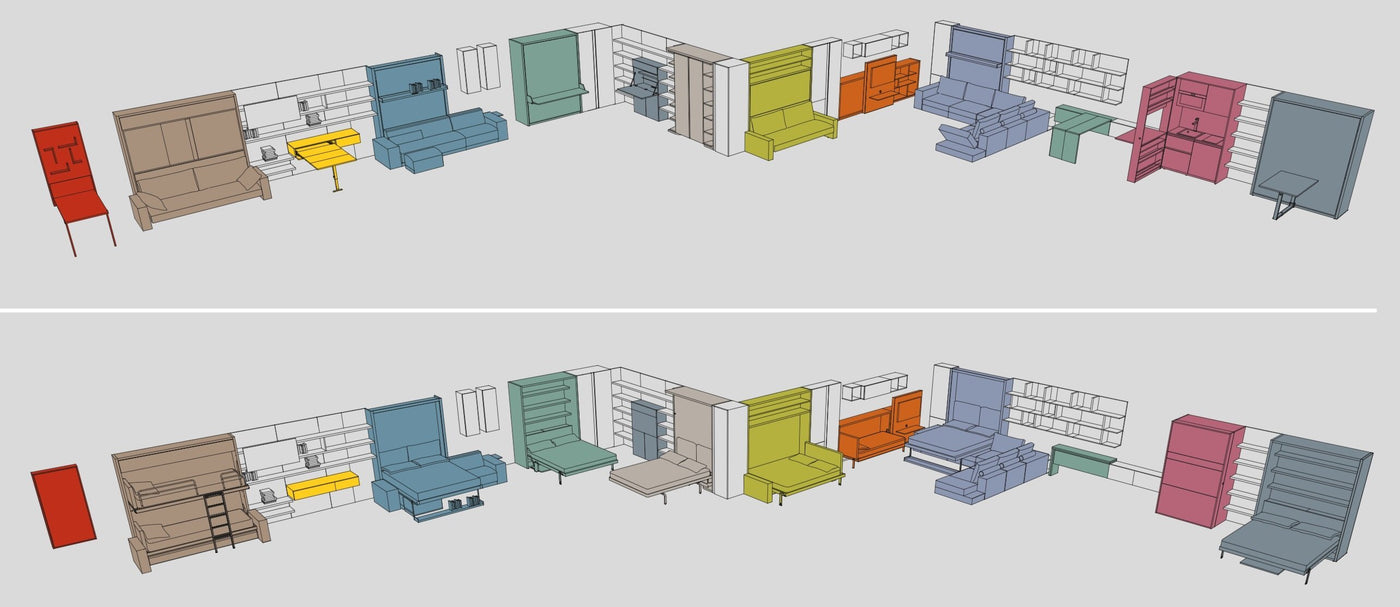 CLEI LONDON UK TRANSFORMABLE LIVING SYSTEMS MADE IN ITALY.
The Living Collection.
The modular program was designed to integrate the transformable systems for specific functions. The versatility of the high-tech products, which simply transform a room into a daytime or nighttime environments and children's rooms that allows the design of multi-functional living spaces that respond to the many different needs.
Design and technology for more functions and solutions, mean a multi-functional habitat without constraints and compromises.
Bookcases, containers, sofas, tables and desks combine in divided and shared spaces and transform from daytime to nighttime versions with comfortable beds that are always ready for use, offers many advantages over traditional furniture.
Collection of double, king size, horizontal and vertical hideaway wall beds / Murphy beds.
CLEI LONDON UK, COMPACT LIVING SOLUTIONS 
Discover all our systems that combine:
hideaway vertical or horizontal single and double wall bed
convertible single and double beds with sofa
convertible single and double beds with sofa and bookcase
convertible single double beds with tilting table or desk
Clei Living Collection