Tables and Consoles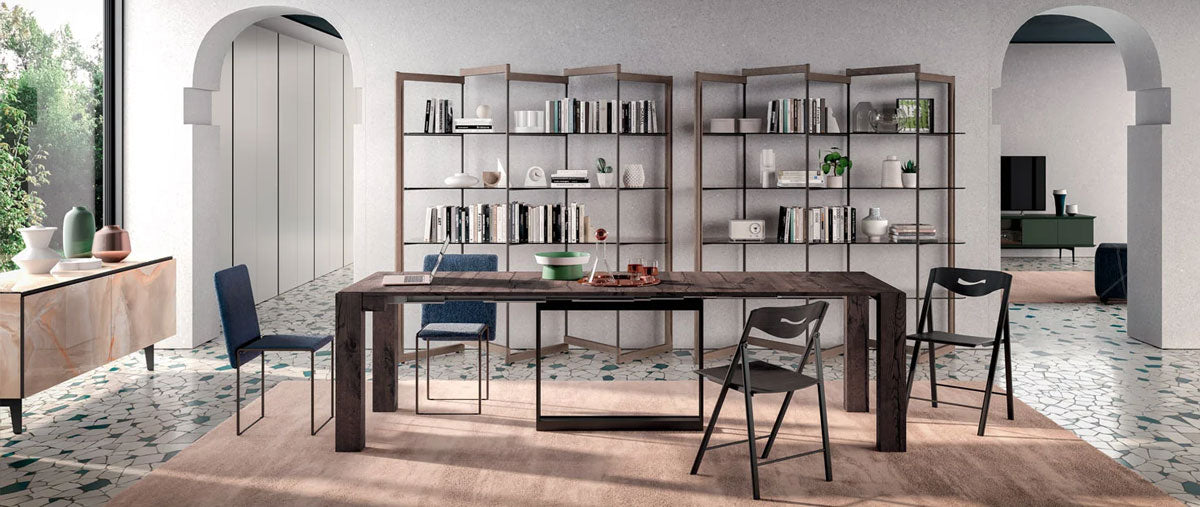 Collection of modern multi-functional and extendable coffee tables, dining tables and consoles.
Any table that allows you to use your space in a more practical way is a plus, one of Bonbon Compact Living's main goals is to help people to optimize their living space with high-quality, innovative, and multi-functional furniture. Our table collection is great for both small and large apartments, some of the tables can be transformed to seat up to 14 guests.
Transformable coffee tables, extendable dining tables and consoles.
Tables and Consoles