Table, desk and study wall beds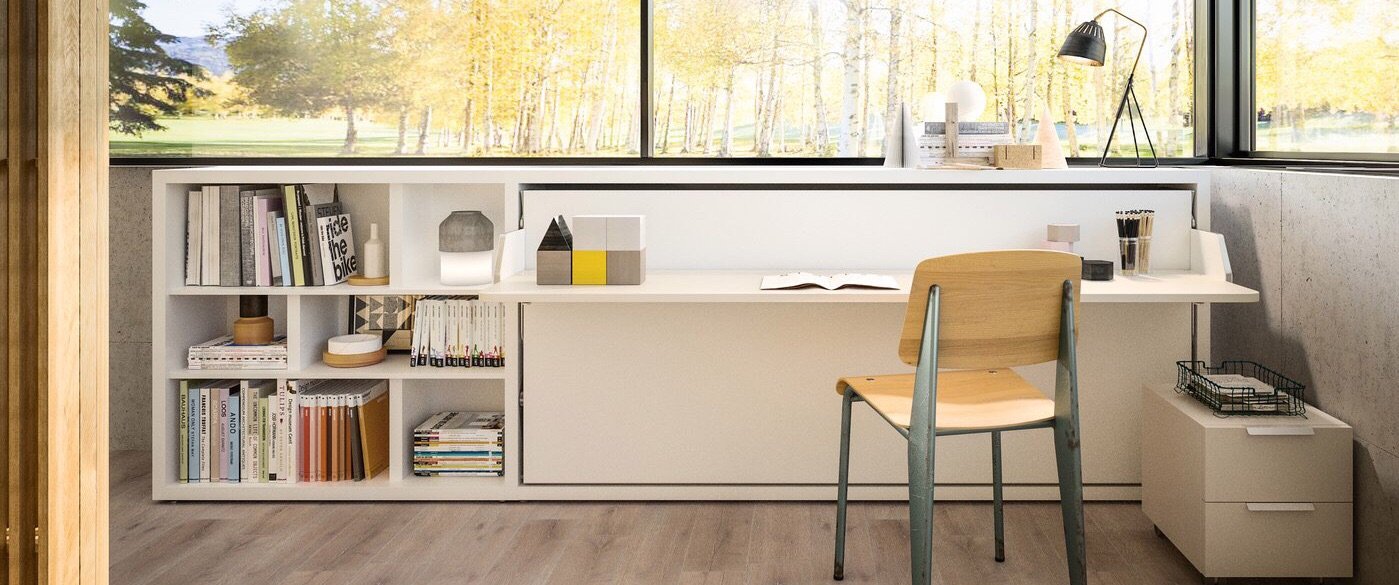 Wall beds fronted with tables or office desks, study beds London UK and worldwide deliveries.
Collection of wall bed / Murphy beds fronted with different types of tables.
Wall beds with dining tables and wall beds fronted with office / study desks.
We also have a large collection of storage units, wardrobes, shelving, tables options and home office units that integrates perfectly with the wall bed.
Study beds, office beds, desk beds, dining table wall beds, transformable and folding tables.
Table, desk and study wall beds