How to create an independent family or guest appartment
How to create an independent family or guest appartment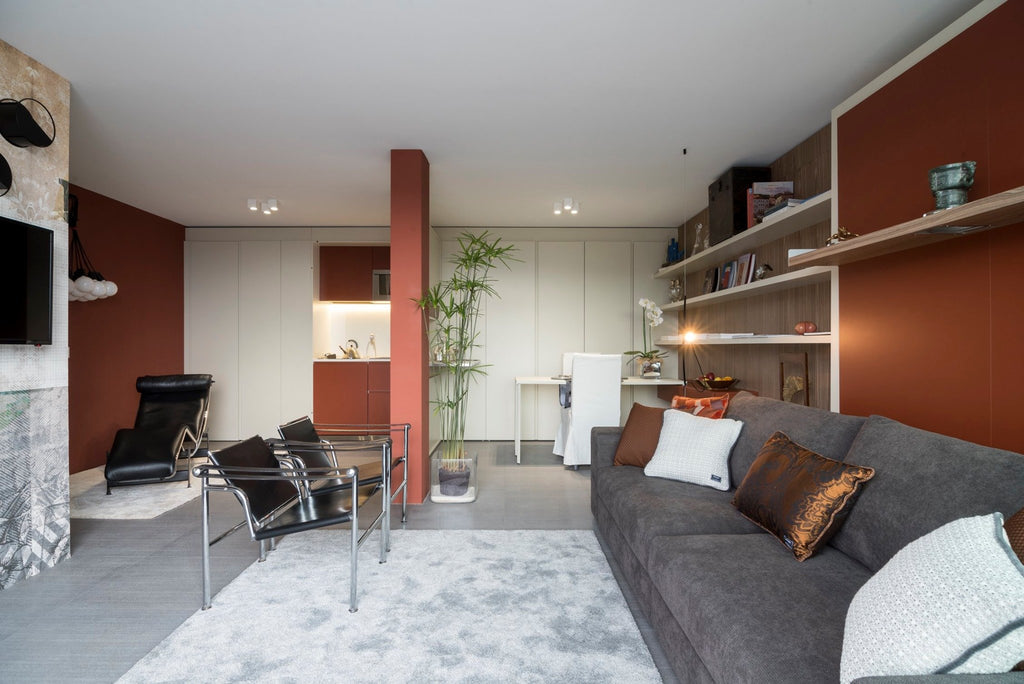 If you are looking to create an independent flat for your family, guests or maybe to rent out "Airbnb" why not use an outbuilding or the garage.  Transforming a 25 square meter space into a luxury compact living apartment is not impossible.  We can create elegant and functional spaces without sacrificing style and comfort.
Luxurious bedroom / living room 
We can bring everything together so that the living, kitchen and the sleeping area is combined in harmony.   We have many different living/sleeping solutions, for this garage conversion the Tango 270 sofa wall bed  was chosen, the wall bed is fronted with a very luxurious and comfortable sofa that converts without effort into a King-size everyday bed.
Functional dining room / kitchen area
Girò is a clever wall console, that transforms into a dining table for 4 person and can then be turned back to a console, wall mounted desk when the dining table is no longer needed.
The Kitchen Box "mini kitchen" perfectly integrate with the wardrobe units, this is not an ordinary foldaway kitchen, it can double the work surface by opening the revolving door and fold down the integrated table.
With our space saving furniture systems, you can easily turn any type of space into a beautiful compact living home.
Bonbon Compact Living   T. +44 (0)207 823 9090 E. Info@bonbon.co.uk
Karine Gunnarsson-Vaucher