London Storage beds by Bonbon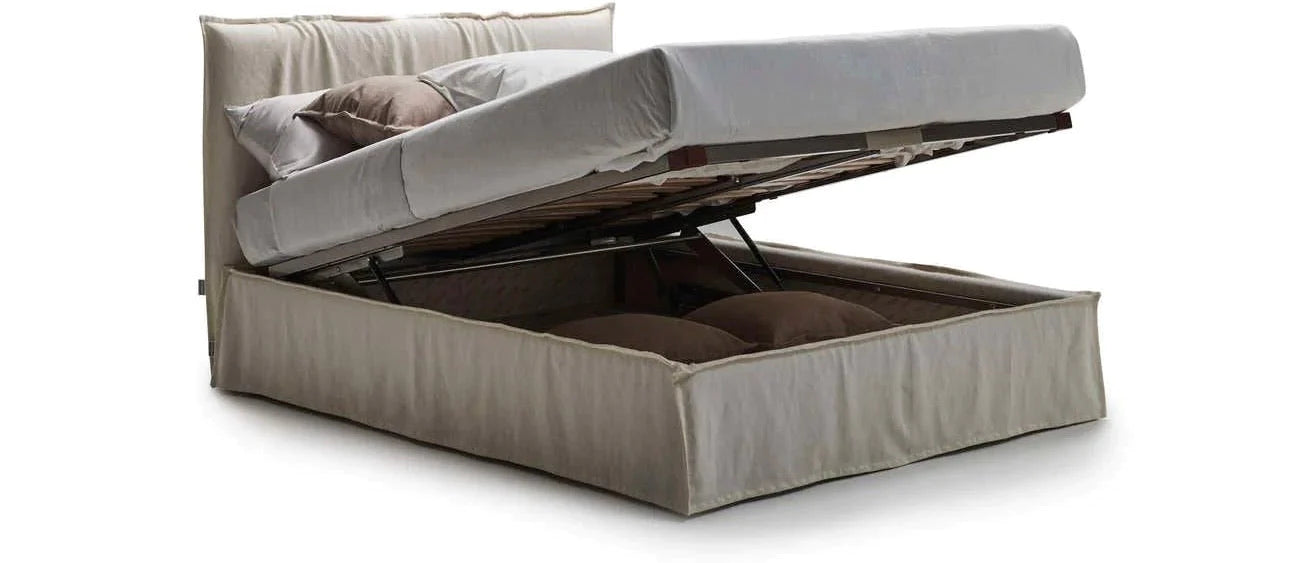 Looking to buy a storage bed in London ?
We have been making and selling storage beds for more then 20 years, the Italian factories we work with are based just outside Milano and have been producing storage beds since they were invented only using the best quality mechanisms and materials.  We were one of the first companies in the UK that introduced the storage beds and our beds have been sold through retailers all over the United Kingdom, we have developed and designed storage beds for major brands and retailers.
We know storage beds better than anybody else in the UK. 
We have two different storage bed mechanisms, Standard and Komodo
1.
2. 
1. Our standard storage bed lifts the base higher than any other storage bed making it easy to load and to access all of the storage area. 

2. The Komodo mechanism does not lift as high but have a second movement that lift the complete bed base making it easier to access the storage area and dress the bed.
We make our storage beds in 8 different sizes: Single, Small Double, British Double, Continental Double, King, Continental King, Super King and Emperor, the width of our storage bed starts from 90 cm up to a full 200 cm for our largest storage bed.  Our Storage beds can be bought with or without a headboard, if you do not like any our standard styles, we can special make one for you. 
We make 2 standard internal storage heights 27 or 32 cm and we can make special height on request up to a maximum 45 cm for some models.
Use your own mattress or pick one from our range of UK or Italian made mattresses.
For more information about our storage bed please email any question you might have to sales@bonbon.co.uk or book an appointment to visit our London Showroom. 
London Storage beds by Bonbon